Who is this for?
Every professional involved in concrete construction has specific responsibilities to ensure the quality of the finished structure.  Achieving a successful concrete project requires collective as well as individual responsibility.  Each professional involved should understand and appreciate the roles and responsibilities of others, thus enabling effective communication.  This website aims to assist all industry professionals in identifying their individual responsibilities, while providing an insight into the responsibilities of others.
Designer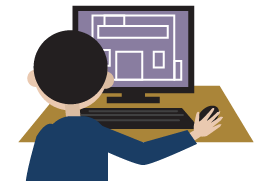 Builder
Producer
Concrete Supplier
Production Staff
What are my responsibilities?
Depending on your role you will have different responsibilities to ensure the quality of concrete structures.
It is important that all industry professionals identify their own responsibilities.